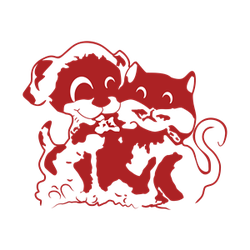 Welcome to Claws & Paws!

Thanks for visiting our site. At Claws & Paws, we offer quality, professional haircuts for your dog. We bathe cats too (just no haircuts). We carry an assortment of products including collars, leashes, brushes, combs, bandanas, bowties, etc. We only use the best shampoos and conditioners on your pet. Unlike some other grooming salons who unfortunately use soaps that dry out your pets skin causing them to itch more after their groom, we use only high quality all natural soap-free shampoos with no chemicals and toxins that could harm your pet so you can be rest assured that your pet is receiving quality care when you bring them to Claws & Paws.

We offer a variety of services for your pet at Claws & Paws. Please take a moment to read through our services page to familiarize yourself with our various packages and services.

When you decide what services you would like for your pet or if you have questions please give us a call at 210-648-2561 to schedule an appointment. We do not offer boarding or pet sitting, therefore when scheduling your appointment please schedule on a day when you will be available to pick up your pet when he or she is ready as we close when all dogs are finished being groomed.

For all new customers of Claws & Paws mention this website when scheduling your appointment to receive a free Teeth Brush Upgrade I on the house with your purchase of a bath or full groom.

For existing clients you can get in on the action too by referring a friend to Claws & Paws so that you and your friend both receive free Teeth Brush Upgrade I packages with your next bath or full groom purchases.
---